Curriculum
At St Anthony's we are rightly proud of our curriculum. Our vision is that we are an inspirational school, remaining true to our spiritual mission:
"Learning, Growing and Living with Jesus"
We work hard to ensure all our children become lovers of learning by developing secure, high standards in the basics – speaking and listening; reading; writing mathematics and science.
Throughout the school our Religious Education lessons build a solid foundation for the Christian values which form the bedrock of St. Anthony's. We celebrate the diversity of modern British life through our respect for other faiths and for people with no faith, linked to our explicit teaching of British Values.
As a Rights Respecting school we feel that it is important to create a partnership between the school and the parents. This is why under each year group you will find a curriculum leaflet, which outlines what your child is learning over the half term. It will give you some ideas on how you can support your child with their education, linking to Article 18: Both parents share a responsibility for bringing up their child and should always consider what is best for the child. Governments must support parents by giving them the help they need, especially if the child's parents work.
We are a Centre of Excellence for New Arrivals, with our highly skilled bi-lingual staff and class teachers ensuring that our young people with English as an Additional Language (EAL) are given every opportunity to succeed and excel.
Through our inspirational Creative Curriculum (CC), the children explore a whole breadth of topics, from 'All about me' in Year 1 to 'Shakespeare'  and 'Freedom' in Year 6. Our vision for CC is 'innovative and imaginative teaching and learning of knowledge, skills and understanding', and the cross curricula books produced by each child every half term show just how much progress they make as we enrich their lives across the school.
The use of Creative Partners, in depth enjoyment of books, year group performances, global links with Sri Lanka and China, exciting and relevant outings and residential trips, focused subject weeks and a whole host of other enjoyable learning experiences ensure all our children experience the breadth of the National Curriculum subjects - in a way that allows them to apply their learning in a way that truly makes sense to them.
For further details in individual subject, please click on the relevant sections below.
SPIRITUAL
The Catholic life of the school is built upon developing the spiritual awareness in each and every person in the school. It is enriched by weekly assemblies, specific R.E. lessons as well as timetabled meditation and reflection.
It is deepened by:
Daily prayer
Designated focus prayer area in each classroom
Whole school masses
Harvest and Reconciliation liturgies
Visits to St. Anthony's Church to light candles for mothers/aunts/grandmothers in October
Participation in the Stations of the Cross in Church during Lent
Retreat days and an extended 3 day retreat for Year 6
The opportunity to be a prayer leader as a 'Little Vinnie
MORAL
All within the school are expected to respond appropriately to God's command to 'Love God and love one another'. This is demonstrated throughout the school in positive relationships where the behaviour policy is one that aims to develop the whole child through mutual respect, justice and fairness.
 It is promoted by:
Acknowledging the individuality of all

Developing all within the school to understand the Unicef Articles – Rights of each child

Having staff trained regularly on all aspects of the safeguarding of children

Ensuring all staff are appointed using 'safer recruitment' practices

Enabling children to understand that God loves them as they are

Promoting the importance of parents in the education of their children

Expecting all staff to act as good role models for the children

Protecting children from inappropriate influences

Employing staff to act as 'Learning Mentors' to assist children who have difficulties with positive behaviour

Giving children the chance to support one another as promoted by the merit system
SOCIAL
St. Anthony's is an hospitable school where all are welcomed. It is inclusive, accepting that every child is unique and valued. The community stretches out to ensure children develop an understanding of wider issues affecting the local area and further afield.
This is done by:
Having an 'open door' policy where parents can meet the teacher regularly

A thriving school council which hosts other schools to create their annual action plans

Being a designated school of global expertise

Promoting a chaplaincy group

Providing parents with the opportunity to visit school to support their children's learning through workshops and shared activities e.g. school disco, theme days

Strong parish and deanery links

Creating opportunities for children to 'lead' others in activities e.g. clubs

Monthly lunches shared by year 6 children with seniors from the parish
CULTURAL
St. Anthony's is a school blessed by families from many countries and cultures, an excess of 30 home languages are evident within the school which brings richness and diversity to the community. The home knowledge of children offers the school a uniqueness in developing a curriculum which incorporates their expertise and acknowledges their individuality. As a Catholic School we actively promote values, virtues and ethics that shape our childrens' character and moral perspective, through the teachings of the Church. We are confident that our continued focus on the gospel values will give our children the necessary awareness of what it means to be a good British citizen today, and embed in them the building blocks for a successful and productive life.
It is promoted by:
Understanding the backgrounds of all our pupils and engaging parents in the life of the school
Ensuring the curriculum has breadth and inspires every child
Engaging with the democratic process with children at every opportunity e.g. voting for school council leaders, enabling school council members to interview new staff etc.
Being tolerant of each individual encouraging reconciliation when there is division
Using class charters as a means to promote the 'rule of law'
Creating opportunities for children to link with other schools and institutions e.g. the O2 and massed choirs, sporting fixtures etc.
Linking with schools in Poland, Sri Lanka and China
Ensuring all classes make visits to places of historical, geographical or spiritual interest 
Religious Education is taught throughout the school using the 'Come and See' programme.
"Come and See" is an invitation and a promise of life for everyone and is open to all. In response to the question 'Where do you live?', Jesus invited his disciples to 'Come and See.' They went with Jesus 'and spent the rest of that day with him.'
We recognise that all children are at different stages in their journey of faith; for some children RE is catechesis and part of their formation in the faith. Those who receive the invitation to 'Come and see' may also offer it to others. In the same invitation we remember that for some of our children RE will be evangelisation, the first opportunity to hear the good news. For more information on the programme please click here.
Religious Education is a core subject of the curriculum for Catholic Schools and as such teaching and learning in RE makes up 10% of curriculum time. As such it is taught rigorously with all the same expectations as other core subjects whilst maintaining a creative element and encouraging children to question and think at a high level.
What do the children learn?
Each term pupils study three topics, each lasting four weeks and following a common theme across the school. As the children move through the school this theme is developed further, appropriate to the pupils age and stage of learning. Please see table below for more information.

Please find below some of the resources we use with the children.
'Come and See' Curriculum Review & Content 
Inspection Report of Denominational Character and Religious Education - March 2018
Using effective planning and teaching, we aim to develop and extend pupils' knowledge and understanding of all mathematical concepts.
Maths learning at St. Anthony's strives to create a learning environment in which our children can confidently learn and achieve, independently, to the best of their ability. Our maths curriculum aims to provide children with the opportunity to develop a curiosity for maths, develop enjoyment and passion for the subject, allowing them to understand the world around them through mathematical reasoning.
A positive attitude to maths learning is encouraged by presenting it in an interesting and enjoyable way, allowing the children to actively participate in the learning process, thus creating a sense of achievement and confidence. We have a strong emphasis on the development of mental arithmetic and giving opportunities for our children to use and apply mathematics in real life situations.
Maths is taught through a daily Numeracy lesson which follows the principles of the Primary curriculum and id divided up into 7 strands:
1. Using and applying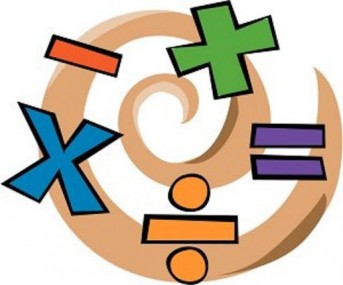 2. Counting and understanding number
3. Knowing and using number facts
4. Calculating
5. Understanding shape
6. Measuring
7. Handling data
Mathematics is an interconnected subject in which children need to be able to move fluently between mathematical ideas. The programmes of study are organised into distinct areas, but pupils will make connections across mathematical ideas to develop fluency and competence in solving increasingly sophisticated problems. They will also apply their mathematical knowledge to science and other subjects.
The expectation is that the majority of pupils will move through the programmes of study at broadly the same pace. However, decisions about when to progress will always be based on the security of pupils' understanding and their readiness to progress to the next stage. Pupils who grasp concepts rapidly will be challenged through being offered rich and sophisticated problems before any acceleration through new content. Those who are not sufficiently fluent with earlier material will consolidate their understanding, including additional practice, before moving on.
Please see our Maths pathways and workshops below.
Reception - Maths Parent Booklet
Writing is an important tool for learning and plays a vital role in all areas of the curriculum.
 For children to become good writers they must enjoy what they are writing about. To help support this we use a range of books and resources to help engage the children and capture their imagination. We often set the scene in our classes using pictures, music and drama to evoke the atmosphere and get them excited about what they are writing about. The children are given many opportunities to write for different purposes and audiences. We aim for a high standard of presentation, and the children follow a cursive style of handwriting throughout the school. 

At St. Anthony's the children follow a structured approach to writing. This allows them to build on their past successes and further develop their skills as they progress through the year groups. Each child will write in a range of styles including diary entries, narrative, persuasive writing, recounts, reports etc. These will be revisited each year so that children can rehearse and extend their skills. This approach gives children the confidence to tackle a range of writing and gives them an awareness of what is required for each particular style. This prepares children for when they move on from St. Anthony's to continue their education.
Please see below our writing pathways
A reading journey begins with 'learning to read' & moves on into 'reading to learn'.
Here at St. Anthony's we follow the 'Oxford Reading Tree' scheme which is structured and levelled and where the books are written specifically to ensure that the pupils make steady and progressive steps towards their reading success.  As the UK's most successful reading scheme, Oxford Reading Tree has helped millions of children from all over the world learn to read… and love to read. Rooted in reading for pleasure and with synthetic phonics at its heart, Oxford Reading Tree's well-loved characters, breadth (over 800 books!), and varied writing styles give children everything they need to become confident readers. For more information on the scheme , please visit https://home.oxfordowl.co.uk/reading/reading-schemes-oxford-levels/oxford-reading-tree-levels/
In Early Years pupils are taught primarily through focused play activities and learn to recognise the sounds around them. During the Reception year, our children learn to read by using the letter sounds and sharing their experience of the books.
In Key Stage 1 the children draw on their own experiences, the setting of the story and the pictures help them to understand what they are reading about. In Key Stage 2 the children read stories, plays, poetry and information books. They use their reading skills to learn across a range of topics and subjects and they are also encouraged to read a range of authors and to be adventurous in their choices.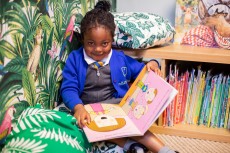 The school works in partnership with parents to improve the children's reading skills. Parents and carers are welcome to hear the children read at school. Do take a look at our recommended reading books below for each year group and enjoy as many as possible, remembering to keep a record of each one for your child's next Bookworm Award! Take a look at the following website for more exciting books for children for all year groups www.booktrust.org.uk/books/children/100-best-books
If you are interested in how the children's skills progress through the school, please look at our Reading Pathway below, for guidance of what they are expected to achieve in their reading at the beginning, middle and end of each academic year.
"Children need to be able to
HEAR

a whole word and

SAY

every sound that they HEAR."

St. Anthony's School and Nursery follows the 'Letters and Sounds' programme when teaching and learning phonics. The programme was produced by the DFE which teaches the children that sounds and letters have a relationship, concentrating on activities to promote speaking and listening skills, phonological awareness and oral blending. This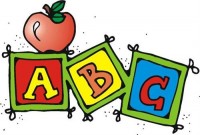 starts during the Early Years Foundation Stage, with the aim of producing fluent readers by the time they leave Year 2.
Phonics is taught through six phases starting with phase one and continues through the school until each child has successfully completed all six phases, with children being assessed at the end of each phase
Phase

What Do They Learn?

Phase One

(Nursery)

In Phase 1, the activities are split into seven aspects which include Environmental Sounds, Instrumental Sounds, Body Sounds, Rhythm and Rhyme, Alliteration, Voice Sounds and Oral Blending and Segmenting.

Phase Two

(Reception)

In Phase 2, the children learn 19 letters of the alphabet with one sound (phoneme) for each letter. The children begin to blend sounds together to make words and learn to segment words into separate sounds. The children also start to read simple captions.

Phase Three

(Reception)

The remaining 7 letters of the alphabet are taught, one sound (phoneme) for each letter. Graphemes such as sh, ng, oi, are taught as they represent the remaining phonemes which are not covered by single letters. The children read captions, sentences and questions.

Phase Four

(Year 1)

There are no new phonemes or graphemes taught in this phase. Children recap prior learning and learn to blend and segment longer words with adjacent consonants e.g. swim, clap.

Phase Five

(Year 1)

The children now move onto the 'complex code.' Children learn that there are more graphemes for phonemes (ways to write the sounds) and that there are different ways to pronounce the phonemes they have already learnt.

Phase Six

(Year 2)

Phase 6 has a clear focus on spelling, including prefixes and suffixes, doubling and dropping letters.
The Phonics Screening Test
The Phonics Screening Check is an assessment at the end of Year 1 to confirm whether individual children have learnt phonetic decoding to an appropriate standard. It enables schools to identify children who need additional help, so ensure they are given support to improve their reading skills. Children who do not 'pass' the check in Year 1 are able to retake it in Year 2.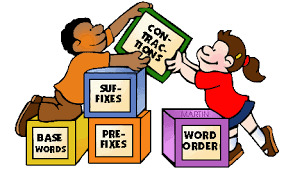 It is a Statutory Requirement to carry out the screening check. The check is a short, simple screening check which consists of a list of 40 words and pseudo words (non-words), which the child reads one-to-one with their class teacher. For more information please click on the link below.
https://home.oxfordowl.co.uk/at-school/primary-school-assessment-tests/year-1-phonics-screening-check/
Our children have the opportunity to take part in a wide range of sport including football, tag rugby, athletics and rounders.
We at St. Anthony's believe that physical activity not only improves health, reduces stress and improves concentration, but also promotes correct physical growth and development.  Exercise has a positive influence on academic achievement, emotional stability and interaction with others. Through sport and other physical activities our children will learn about their responsibilities both as individuals and members of groups and teams. They learn to cooperate and to compete fairly, understanding their own and other's roles. 
Each area of the curriculum is planned to accommodate a range of skills and therefore giving each child the opportunity to explore new sports. The Nursery and Reception children begin by exploring simple motor skills through play and as they progress though the school the children are able to apply these skills into specific sports. Throughout the school year, KS1 & KS2 children at St. Anthony's have the opportunity to take part in a wide range of sport such as football, tag rugby, athletics and rounders.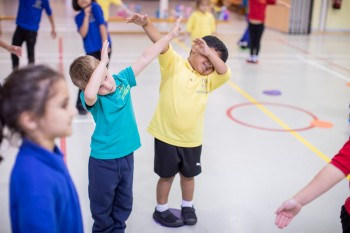 Children are expected to leave Primary school being able to swim at least 25m and we strongly believe it is a necessity to provide children with an opportunity to learn to swim. Therefore children in Year 4, attend weekly swimming lessons at Beechwood School, with each class attending a term at a time.
In addition to the school curriculum our children compete in a range of Borough competitions, sports festivals and local cluster fixtures taking place at regular intervals during the academic year.  In the final term of the school year, the children take part in 'Sports Day' in their house groups. It allows all children to experience the competition element of sport as well as being a fun and positive day for all.